Since 2005, we help you own latest quality standards and become the benchmark in your industry
Your context is unique, yet inspiration is endless.
Our experts merge with your teams, understand your needs and provide rapid & customized solutions built for you.
Operational Excellence
Our consultants set and lead you towards operational excellence, scale your means & help you define your digital transformation strategy to cope with global demand.
International Standards Adoption
Our certified experts guide you towards international standards adoption and deliver the latest certifications trending in your industry.
Mission
We help you own latest quality standards and become the benchmark in your industry
Vision
We believe that an alignment between personal and professional aspirations is a necessity to build a thriving long term relationship with our clients.
 Values
Quest of wisdom & meaning
[/et_pb_column]
Industries
Our consultants work across a wide range of industries, providing true global insights, network & benchmark.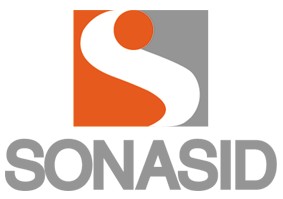 "DSC helped us within a Complex and challenging environment, its work resilience has been a key strength to manage maintenance reengineering supply chain projects from Procure to Pay. The DSC consultant has been successful in influencing operations managers to adopt the retro planning purchasing digital tool and thus improve the On time Delivery."
H. Graziani
General Manager, Medical services AISOS
Ex Global Supply Chain Director, Bourbon.
"DSC left a lasting positive legacy in our program, truly a pleasure to work with. It knows how to get things done with a human touch. DSC consultant was instrumental in projects such as design-thinking workshop to reinvent the program strategy. Conviction, organization, sharp insight, team focus and reliability. It is the company to call. I would recommend it for your projects in operations management & business consulting."
S. Richez
Global MBA program Director, EDHEC
"Methodological and always keeping the focus on the goal to achieve. DSC strives to set a good working environment for all stakeholders which yields better results. DSC led various projects around the digitalisation of our services such as; MRP, forecasting, stock calculations, data analysis & reporting tools. The consultant conducted brainstorming workshops, aiming at delivering new services to internal & external clients, based on existing experience and acquired knowledge (start-up approach). I have no doubt that his future collaborations will be beneficial for all parties."
O. Boissézon
Information Systems & Data manager, Bourbon
"DSC was not familiar with the subject of the study, but in a very short time the consultant managed to learn and investigate the domain. Our exchange showed me that he had a real capability to "think outside of the box" and provide interesting information and point of view. DSC provided an intelligent synthesis of the information gathered and computed, presented and organized in such a way that the important facts were raised obviously."
S. Mathieu Blanc
Expert product Line manager Meteorology, Oceanography, Environment
Thales Alenia Space
"DSC successfully led an improvement project aiming at optimizing the lot size for the tube production in my departement, along with improving shipping performance in the EMEA region. Very analytical, efficient & structured, the consultant challenged the status quo and suggested feasible solutions for improvement. Based on his high perception, performance & motivation, I predict high success in his future challenges."
T. Lenz, 
Materials Manager, TE Raychem
"+10% in On-Time-Delivery performance, in one year. Being a strategic KPI at that time, DSC worked under high pressure to deliver this expected outcome. The consultant's ability to learn, convince & negotiate with honest leadership were key to succeed in this mission."
S. Lorbacher
Lean Manager, TE connectivity